Quality and environment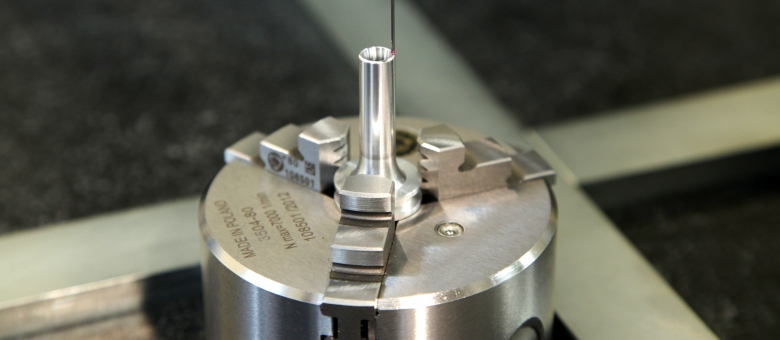 The policy of Torneria Pizeta is of continuos technological, organizational and commercial growth.
The policy of continuous improvement at Torneria Pizeta finds its utmost expression of quality in the parts produced and the service offered to customers.
After entry to some of the most demanding sectors, Pizeta recognised the need to provide products of top quality. This led to the decision by the owners, Rolando Zerbato and Roberto Peron, to invest in an improved management system. Hence came the company success in attaining certification to ISO 9001-2008.
The control phases are currently distributed throughout processes, from incoming raw materials to the shipment of the finished material.
The first phase concerns the incoming crude bars, where the form and dimensions are checked, and personnel verify that the chemical composition corresponds to customer specifications.
After machine set-up, quality control (QC) approves all dimensions and notes on drawings, notifying tooling personnel of any aspects to be corrected. On final approval, QC compiles the control plan (CP) for the control operators during production. The CP is entered in special software, which establishes the control frequency and the relative instruments to be used. To monitor and pre-empt any deviations or parts outside tolerance ranges, the software is designed to notify of any problems in progress, thanks to the use of statistical indexes such as cp-cpk. This information can then be converted into statistical reports when required, should the customer request this service.
After production and washing, the parts can undergo inspections both visual and using templates for 100% control, in exposed environments and in the clean room.
In the case of external treatments, the control also applies to the latter, with inspections on the treatment applied, via the certificates issued by the treatment supplier and by means of a visual/dimensional checks to highlight any problems if present.
Control stations, one per operator, are located in the production area. These stations are equipped with all required measurement instruments, with wired or wireless connections to the statistical control software. The instrument connection enables direct entry of measurements in the database, enabling immediate results on the controls performed, reporting any deviations from measurements and statistical indexes.
The main control room is air-conditioned and fitted out with highly advanced and precise equipment. With the introduction of 3D measurement machinery at the start of 2014, the impressive fleet of measurement instruments was completed.
The main instruments in the control room include:
- 3D CMMs Mitutoyo Crysta Apex S544 and V544
- Digital projectors Vici Vision M306
- Tesa Visio V300 display
- Roughness tester Tesa Rugosurf 90-G
All instruments are tested by an external company, which also provides the software to manage expiry dates and certificates.